 Tips and Tools for Local Churches
Looking for ways to share information and start conversations with people at your church?
Our 9-page resource packet includes: 1) Welcome: Our Purpose & Story; 2) FAQs;
3) Disaffiliation Chart; 4) Conversation Starters for Local Churches in Discernment;
5) Tips for Laity and 6) UMC Mythbusting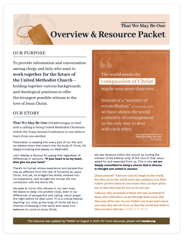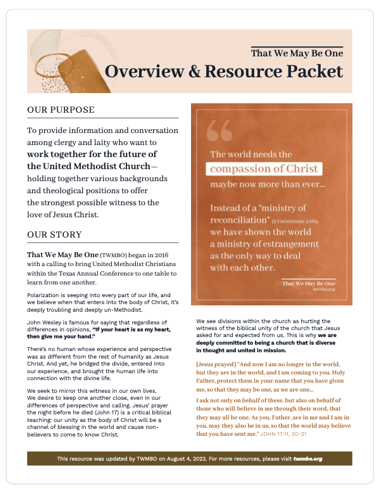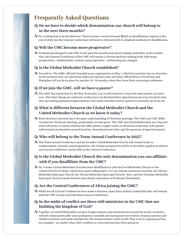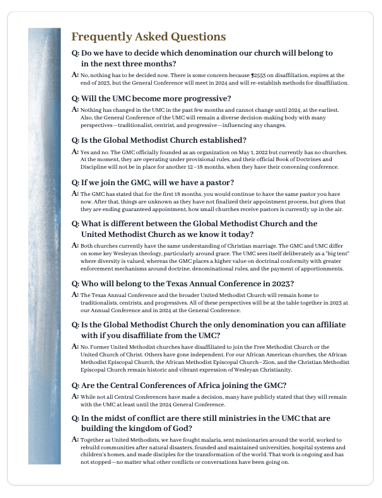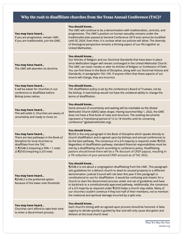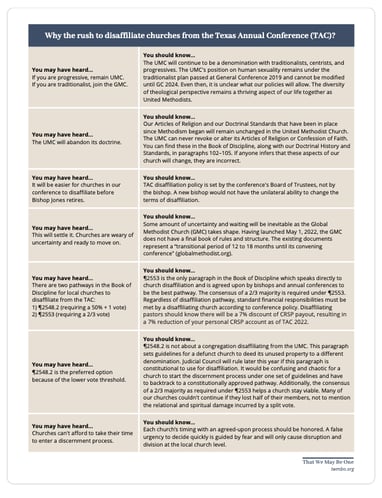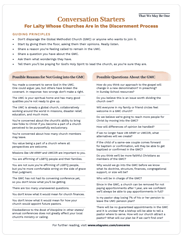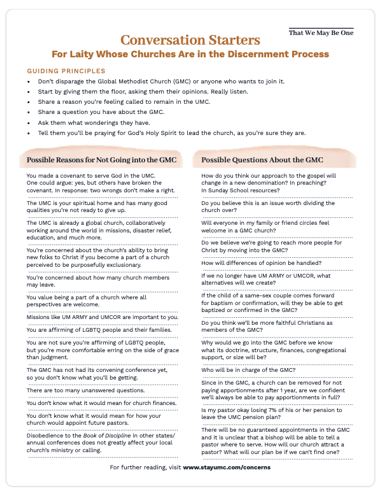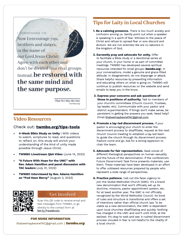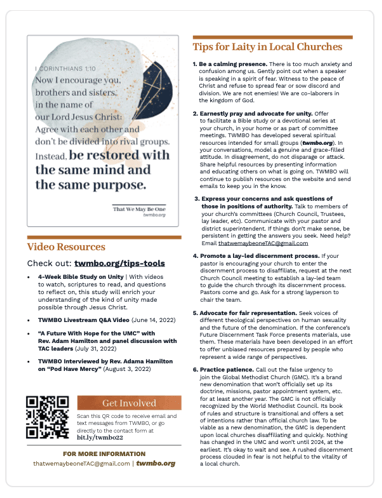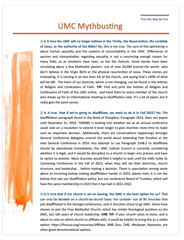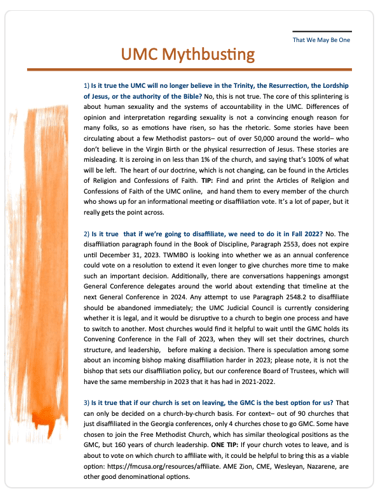 4-Week Bible Study on Unity
Gather with your small group or Sunday School class for a 4-week study on unity. With videos to watch, scriptures to read, and questions to reflect on, this study will enrich your understanding of the kind of unity made possible through Jesus Christ.
Week 1: Unity in Beliefs
Acts 10
Week 2: Unity in Mission
Revelation 21
Week 3: Unity in Values
Ephesians 4:1–7, 11–16
Week 4: The Impact of Unity
Acts 2:42–47
Tips for Laity in Local Churches
1. Be a calming presence. There is too much anxiety and confusion among us. Gently point out when a speaker is speaking in a spirit of fear. Witness to the peace of Christ and refuse to spread fear or sow discord and division. We are not enemies! We are co-laborers in the kingdom of God.
2. Earnestly pray and advocate for unity. Offer to facilitate a Bible study or a devotional series at your church, in your home or as part of committee meetings. TWMBO has developed several spiritual resources intended for small groups (twmbo.org). In your conversations, model a genuine and grace-filled attitude. In disagreement, do not disparage or attack. Share helpful resources by presenting information and educating others on what is going on. TWMBO will continue to publish resources on the website and send emails to keep you in the know.
3. Express your concerns and ask questions of those in positions of authority. Talk to members of your church's committees (Church Council, Trustees, lay leader, etc). Communicate with your pastor and district superintendent. If things don't make sense, be persistent in getting the answers you seek. Need help? Email thatwemaybeoneTAC@gmail.com
4. Promote a lay-led discernment process. If your pastor is encouraging your church to enter the discernment process to disaffiliate, request at the next Church Council meeting to establish a lay-led team to guide the church through its discernment process. Pastors come and go. Ask for a strong layperson to chair the team.
5. Advocate for fair representation. Seek voices of different theological perspectives on human sexuality and the future of the denomination. If the conference's Future Discernment Task Force presents materials, use them. These materials have been developed in an effort to offer unbiased resources prepared by people who represent a wide range of perspectives.
6. Practice patience. Call out the false urgency to join the Global Methodist Church (GMC). It's a brand new denomination that won't officially set up its doctrine, missions, pastor appointment system, etc. for at least another year. The GMC is not officially recognized by the World Methodist Council. Its book of rules and structure is transitional and offers a set of intentions rather than official church law. To be viable as a new denomination, the GMC is dependent upon local churches disaffiliating and quickly. Nothing has changed in the UMC and won't until 2024, at the earliest. It's okay to wait and see. A rushed discernment process clouded in fear is not helpful to the vitality of a local church.
"A Future With Hope
for the UMC"
TWMBO Leaders Interviewed on "Pod Have Mercy"